Quick Service POS Systems Innovator
Our Mission
Robiccon offers affordable Quick Service POS systems to meet the challenges of today's Fast Casual Restaurant. Our state of the art technology-based solutions and services enable our clients to improve their day-to-day operations in ways that are mutually beneficial.
Our Methodology
Robiccon is a team of experienced specialists with a proven methodology. With our network of strategic partners, we present our clients affordable, state of the art options and services. We combine speed and efficiency to our custom-tailored Quick Service POS systems. This allows your employees productivity to improve and elevate your customer's experience. Ultimately your business will be streamlined to maximize your bottom line.
Examine
The issues and needs/wants
Develop & Present
The options for your solution
Evaluate
The solution's effectiveness
Support & Maintain
Keep your solution working for you
Nationally Known for Client Satisfaction
For the past 50 years, Robiccon has been assisting the operators of Quick Service Restaurant establishments with performance issues. We do this by looking beyond the easy-to-fix indicators. We identify the root issues that affect performance and profitability.
Once the issues are identified, we prescribe solutions that are easy to implement. These solutions are long lasting and cost effective. Today, Robiccon has a team of professionals, a methodology, and strategic partners ready to service client needs nationally.
Our National Reach
Robiccon is nationally recognized as a leader in Quick Service Restaurant systems and total client satisfaction. We empower each of our employees and associates to meet and exceed expectations.
Our management and work force teams are employing customer-driven strategies. Alliances with supplier businesses allow us to better serve a growing national customer base. We help business owners meet their needs and increase profitability.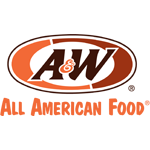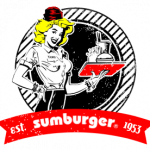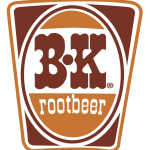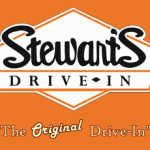 Testimonials
"Robiccon's new ODEOS-20 outdoor drive in ordering system has greatly improved our operations. The new ability to take two orders at the same time has vastly improved our serving times and efficiency. I highly recommend Robiccon to anyone looking to upgrade their system."

Robert Klein

A&W Restaurant

Janesville, WI
Janesville A&W Testimonial
"Thank you for helping us change over to the IPA-20 Clover Flex wireless payment solution. We have experienced huge savings from fees, not to mention the additional day of funding from our previous processing. In Short THANK YOU THANK YOU THANK YOU!!"
Grey Bull A&W Testimonial
Tom Goton TFG A & W Drive In Greybull, WY Store #94214
Nice system. Job well done. Streamlined my operations by 90%. Improved customer interactions and satisfaction by 90% and profits by 10%.
Port Huron A&W Customer Testimonial
Mike Saleh (Port Huron, MI A&W)
After more than one year of continuous use of my QSR POS system, I'm pleased to state that the flexibility & reliability has improved our order taking process & tracking. The simplicity of use, training, adding menu items & web reporting are valuable features. Thanks for your ongoing support & for developing such a quality & affordable POS system.
Monroe A&W Customer Testimonial
I am so happy with my decision to go with the new Robiccon ODEOS-20 System! The reporting is excellent and is invaluable to track food costs.
Ortonville A&W Customer Testimonial
Nicole Perris (Ortonville A&W, Store #94088)
My Robiccon QSR POS System is so fast that it allows me to reduce the number of employees I need to put on the payroll. I had enough money for the system in one year.
Huntington B&K Customer Testimonial
Roger Stephens (Huntington Rootbeer Stand)
Latest News
Current customer Southgate A&W upgrades to our 2 operator ODEOS-20 Driver In System with CROS-20a POS and IPA-20 Payment solution.
Current customer Farmignton A&W upgrade their POS to our latest CROS-20a & IPA-20 wireless systems
Our newest customer Fruitland A&W has upgraded to our latest CROS-20a with IPA-20 Clover Flex wireless payment solution.
All News